My Top 5 Artists (Week Ending 2010-1-10) →
My Top 5 Artists (Week Ending 2009-12-27) →
My Top 5 Artists (Week Ending 2009-12-20) →
My Top 5 Artists (Week Ending 2009-12-13) →
My Top 5 Artists (Week Ending 2009-12-6) →
My Top 5 Artists (Week Ending 2009-11-29) →
My Top 5 Artists (Week Ending 2009-9-20) →
My Top 5 Artists (Week Ending 2009-9-13) →
My Top 5 Artists (Week Ending 2009-9-6) →
My Top 5 Artists (Week Ending 2009-8-30) →
My Top 5 Artists (Week Ending 2009-8-23) →
My Top 5 Artists (Week Ending 2009-8-16) →
My Top 5 Artists (Week Ending 2009-8-9) →
My Top 5 Artists (Week Ending 2009-8-2) →
My Top 5 Artists (Week Ending 2009-7-26) →
My Top 5 Artists (Week Ending 2009-7-19) →
My Top 5 Artists (Week Ending 2009-7-12) →
My Top 5 Artists (Week Ending 2009-7-5) →
My Top 5 Artists (Week Ending 2009-6-28) →
My Top 5 Artists (Week Ending 2009-6-21) →
My Top 5 Artists (Week Ending 2009-6-14) →
My Top 5 Artists (Week Ending 2009-6-7) →
My Top 5 Artists (Week Ending 2009-5-31) →
My Top 5 Artists (Week Ending 2009-5-24) →
My Top 5 Artists (Week Ending 2009-5-17) →
My Top 5 Artists (Week Ending 2009-5-10) →
My Top 5 Artists (Week Ending 2009-5-3) →
My Top 5 Artists (Week Ending 2009-4-12) →
My Top 5 Artists (Week Ending 2009-3-22) →
Digg This If You Voted For Obama! →
Realtime election results!
"World champion Ronnie O'Sullivan has pulled out of the Bahrain Snooker..."
– BBC Sport | Other Sport… | Snooker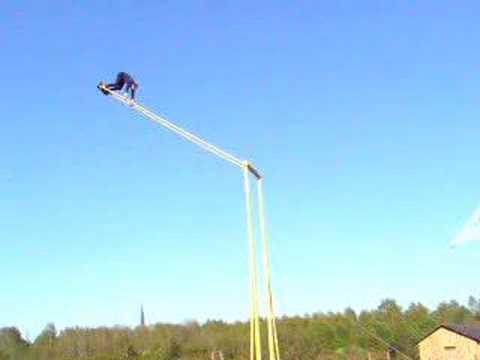 WILL FERRELL as Bush Endorsing McCain/Palin →
Will made a guest appearance on SNL's Primetime special Thursday night as George W. Bush. Bush makes a special, yet unwanted, political endorsement.
"Mashups are great. It's all about the novelty of hearing a song in an entirely..."
– Winnie Cooper (of winniecooper.net)
Oooooh.  This song is lurvvly!
Nothing Too Much Just Out of Sight by The Fireman ...